Venetia Koussia
DG Council on Competitiveness of Greece - BoD Advisor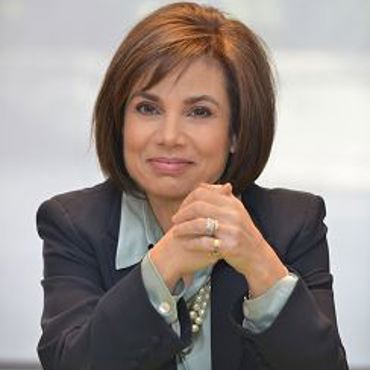 During her longstanding career, Dr Venetia Koussia has acquired senior management positions in companies of various industry sectors, leading them successfully through highly volatile market conditions by designing and implementing socially responsible growth strategies.

Having an active role in employment issues on a national, European and international level and through her dynamic engagement in esteemed institutions, she participates in the development and implementation of initiatives aiming to improve the competitiveness of the Greek economy, such as

- The strengthening of an entrepreneurial ecosystem for sustainable growth.
-  The enhancement of Boards' effectiveness.
- The improvement of the efficiency of the Greek labor market.

Since November 2018 she has been appointed as the Director General of the Council on Competitiveness of Greece – CompeteGR.
Since 2013 she has been an elected member of the Board of Directors of the American-Hellenic Chamber of Commerce for the last three terms and the Chair of the Employment Committee of the same Chamber.

Believing in the power of Doing she devotes some dozens of hours annually from her personal time in assisting people to unleash their potential.

Since Spring 2016 she is the owner and founder of VenetiaKoussia.net and acts as a trusted advisor to Boards and CEOs for People-Processes-Partnerships issues.

Advocate of Life Long Learning in February 2017 she obtained the Financial Times Diploma (Level 7) for Non-Executive Directors (NED) being among the first certified NEDs in Greece.

She holds a Ph.D. in Corporate Strategic Planning for Banking Services and an M. Phil. in Agricultural Marketing and Market Research, both from the University of Newcastle Upon Tyne, United Kingdom. Her first degree (B.Sc.) is in Business Administration from the American College of Greece.