SPEAKERS
Curated & Moderated by:
Anna-Kynthia Bousdoukou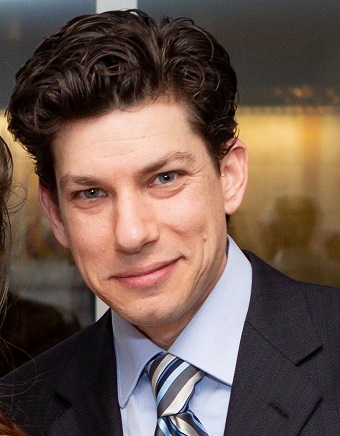 Steven Kushner
Professor of Psychiatry at Columbia University Irving Medical Center and the New York State Psychiatric Institute
Steven A. Kushner, M.D., Ph.D. is a Professor of Psychiatry at Columbia University Irving Medical Center and the New York State Psychiatric Institute. Dr. Kushner's research focuses on the genetics and biological mechanisms underlying neurodevelopmental and psychiatric disorders, employing a combination of clinical, translational, and fundamental neuroscience approaches.

His work focuses on leveraging human genetics and fundamental neuroscience to uncover pathophysiological mechanisms underlying neuropsychiatric disorders and define improved clinical strategies for the diagnosis, prevention, and treatment of mental illness. He is a founding member of the ENCORE Center for Neurodevelopmental Disorders, past director of the Center for Population Neuroscience at Erasmus MC, former program director at the Institute for human Organ and Disease Model Technologies, President of the Netherlands Society for Neuroscience, and Federation of European Neuroscience Societies – Kavli Institute Network of Excellence Scholar. Dr. Kushner has led and contributed to multiple psychiatric genetics and functional genomics studies aimed at identifying causal neurobiological mechanisms of severe mental illness.
His group has also ascertained the largest prospective cohort in the world of women with first-onset postpartum psychosis, which led to the establishment of a highly effective protocol for the prophylactic prevention of postpartum psychosis in women at high risk. Dr. Kushner's ongoing studies involve genetic discovery studies of psychiatric disorders, severe neurodevelopmental delay and intellectual disability, in addition to translational neuroscience approaches to identifying novel therapeutic targets using innovative model systems, including human iPSC modelling and ex vivo studies of human cerebral cortex.
It's highly likely that in the next five to ten years, we're really going to see a dramatic breakthrough in the development of new treatments.