SPEAKERS
Curated & Moderated by:
Anna-Kynthia Bousdoukou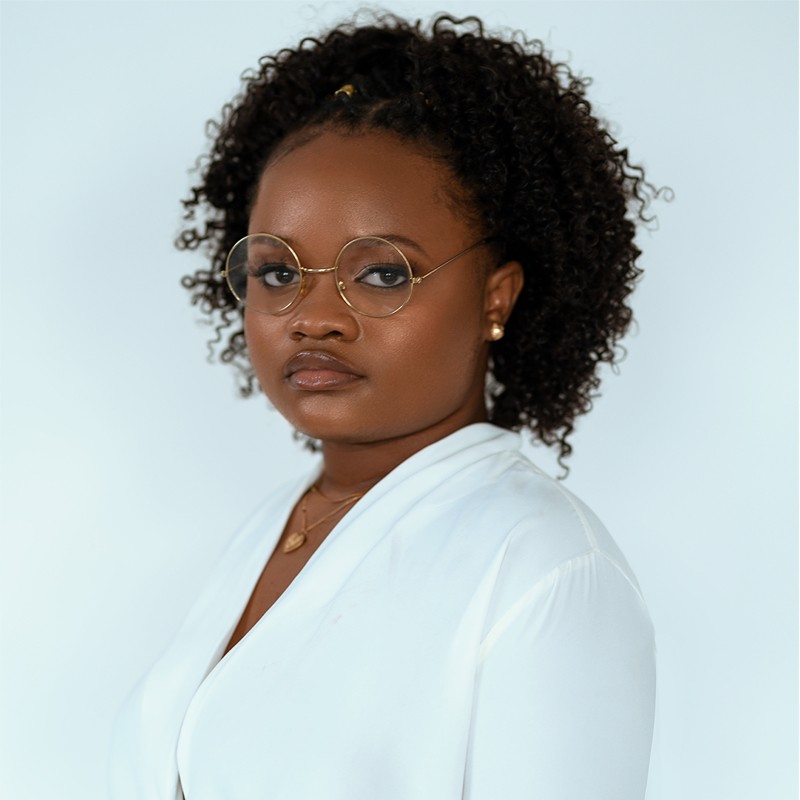 Rinu Oduala
Founder, Connect Hub Nigeria
Rinu Oduala is the executive project director of HuBNGR, a platform that documents, defends and advocates against state violence and police brutality in Nigeria. She is a Human Rights advocate, community organizer and influencer focused primarily on issues of equity, justice, humanity and community advancement.
Spurred by police brutality in Nigeria and beyond, Rinu has become a key player in the work to confront the systems and structures that have led to mass incarceration and police killings of Nigerians.
Rinu has been on publications on national media outlets including BBC, CNN, Quartz, Black ballad, Devex, Bloomberg, Voice of America, Elle among many others, spoken at over 100 events globally and organizes one of the largest Twitter spaces in Africa on politics and advocacy. She frequently appears on national and international broadcasting stations and her opinions on National Dailies.
She is the winner of Woman of the year, Advocacy, HerEconomy 2022 and Woman of the year, Advocacy, HerNetwork, 2021 and has been nominated for Future Awards Africa, Prize for Advocacy and Activism. She has been nominated for LLA's 2021 #100 Most Inspiring Women in Nigeria, part of NBCWashington 31 Women creating a positive impact in Africa, one of the royal awardees of the Royal African Young Leadership Award 2022, one of 2020 100 most influential Nigerians, one of 100 Most Influential People, Africa, one of BBC Nigerian Women Leading the Fight for Change, one of BBC Africa's influential women of 2020, CAHR Aminu Kano award for Leadership, Most Searched Person Class of 2021 NETNG, a face on United Nations for Peace, Justice and Dignity, Most Influential Voices in Nigerian Politics YNaija, SERAS Africa's Top influencer for social good 2021, a mentor at Dweebs Global, and a fellow at ICFJ Knight Fellowship.
Social media platforms allow young people to drive meaningful political discussion and dialogue about what is happening. The platforms have provided the necessary space.