DIALOGUERS
Curated & Moderated by:
Anna-Kynthia Bousdoukou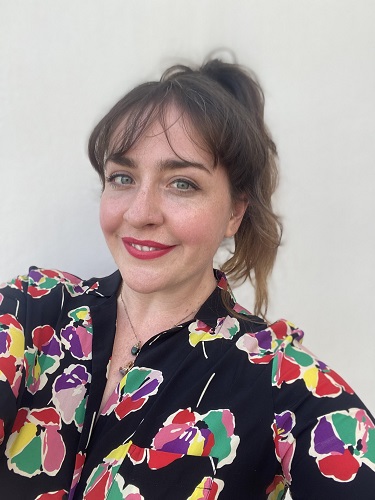 Isobel Bruce
Digital Campaign Director at Purpose in London
Isobel Bruce is the Global Digital Campaign Director at Purpose, that specialises in digital communications and content. She has had a decade of experience working in digital communications roles across the private and public sector. At Purpose she has worked on a range of clients, including building the global "Together for Play" movement with the LEGO Foundation, driving policy makers toward mandatory climate education with Futureproofed as part of the "Purpose Climate Lab" and building a shared global agenda for gender-based violence (GBV) with the Accelerator for GBV Prevention.
Previous to her role at Purpose, she worked as a Creative and Digital Strategist at WPP agencies, such as VMLY&R and Ogilvy, with clients like Baileys and Alpro. She also launched "Mental Health at Work", a digital initiative with Mind and The Royal Foundation, and spent three years devising ways to immerse the great British public in the cinematic worlds of Secret Cinema through social media and digital content. Formerly, she lived in New York, working toward theatre development in unusual locations across Brooklyn. The thread that connects her broad experience is her passion for story-telling and connecting with people in a meaningful way.
Many movements have behaved intelligently. They've been able to use social media to enhance campaigns, enhance the dissemination and diffusion of messages, to reach out to more and diverse audiences.