SPEAKERS
Curated & Moderated by:
Anna-Kynthia Bousdoukou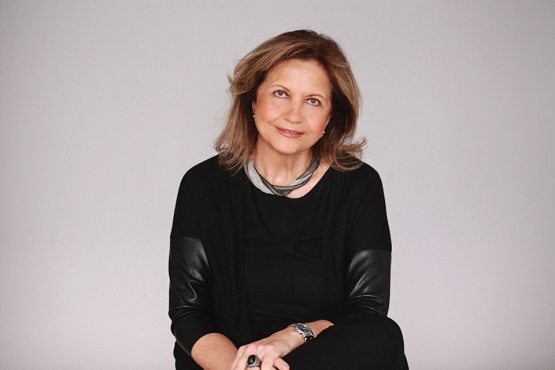 Marina Economou – Lalioti
Professor of Psychiatry of the Medical School of the National and Kapodistrian University of Athens (NKUA)
Professor of Psychiatry at the 1st Psychiatric Clinic of the Medical School of the National and Kapodistrian University of Athens at Eginition Hospital.
Professor Economou studied Medicine, Psychiatry and specialized in Social Psychiatry and Family Therapy in Athens and London.
Scientific Advisor of the University Mental Health, Neurosciences and Precision Medicine Research Institute "Costas Stefanis" (U.M.H.R.I.). Professor Economou was the scientific coordinator of the "Anti-stigma" program aiming at the development of multifaced actions to combat the stigma that accompanies mental illness.
The clinical work mainly concerns the delivery of psychiatric and psychotherapeutic interventions targeting both the patient and the family, with a primary clinical interest in psychoeducational techniques.
Research activity addresses the realms of Social Psychiatry and Psychiatric Epidemiology, and in particular the investigation of the family's role, social stigma and the impact of crises (economic crisis, pandemic) on mental health.
Professor Economou has more than 300 international and Greek publications in scientific journals, such as the Lancet, World Psychiatry and Journal of Affective Disorders among others, as well as in books. Moreover, her authorial work includes the writing of one (1) book and the editing of 5 medical books and dozens of special informative leaflets and scientific guides for patients and relatives, with reference to schizophrenia, bipolar disorder and depression.
The educational work includes more than 6,000 hours of total education at undergraduate and postgraduate level, as well as the organization and scientific responsibility of the Postgraduate Seminar "Psychoeducation: Interventions on the individual, the family, the group".
The organizational work includes the organization and development of psychiatric programs and services (Psychosocial Rehabilitation Program of the Byron - Kaisariani Community Mental Health Center of the Psychiatric Clinic of the University of Athens, a Program of Supportive and Psychoeducational Intervention in Families of Patients with chronic and severe mental disorder, organization of the overall program of actions of the Panhellenic Association of Families for Mental Health), as well as organization of anti-stigmatization and awareness programs in the community. Professor Economou is scientifically responsible for the Unit of "Social Psychiatry & Psychosocial Care" in UMHRI, member of the coordinating committee of the Program for the Promotion of Mental Health in Vulnerable Populations and scientifically responsible for the actions "Psychoeducation of doctors, patients and relevant caregivers" and "Public attitudes towards refugees and implementation of interventions", member of the organizing and coordinating committee of the Psychosocial Support Line 10306, which began its operation immediately after the start of the Covid-19 pandemic.
There is a lack of information on mental health issues, and that's where we need to factor in political accountability and trust in institutions.