SPEAKERS
Curated & Moderated by:
Anna-Kynthia Bousdoukou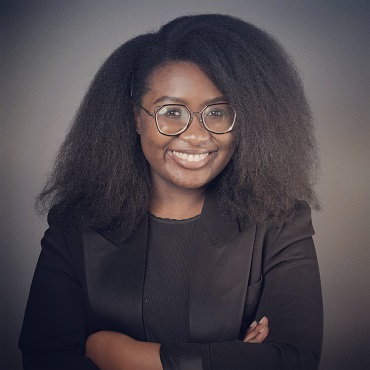 Beatrice Nyamwenge Okech
Member of the SNF Nostos Youth Advisory Committee
Beatrice Nyamwenge Okech is the Content Development & Knowledge Management Assistant at Y-ACT Youth in Action, Amref Health Africa's youth initiative. An avid reader and incredible writer, Beatrice has a way with words, which comes in handy when putting project activities into words, creating content on Y-ACT's online platforms and managing its social media channels. Her expertise contributes to the project's goal to drive digital engagement and increase online membership to improve visibility and raise user engagement value.
Ms. Beatrice believes in the power of engaging young people and using technology to amplify their voices on issues of priority to them. She also believes in the principles of intersectional feminism and is passionate about advancing gender equality and sexual and reproductive health rights for young people.
Quote: "In a society where young people often face a lot of stigma and shame when seeking out sexual and reproductive health services, I believe self-care best practices will go a long way in giving youth the agency to make informed choices on their bodies. Self-care presents an opportunity for better health outcomes in the global south, which will in turn contribute to the UHC goals."
Social media are a learning platform, and also my window into the outside world.